Very beautiful canyoning tour in the province of Salzburg
The beautiful tour through the "Almbachklamm" has a length of approx. 1.2 km. The tour starts with easy climbing, swimming and jumping passages. Then the gorge becomes narrower and more adventurous. The tour offers about 10 jumps between 1 and 9 metres, water slides and some abseiling/descending passages.
With a little courage, you can also jump these passages. The high jumps can also be avoided or abseiled.
Meeting point for the tour is at our base in Zell am See. Here you will get the necessary equipment. Then we take our shuttle bus to Hallein (approx. 60 minutes) to the start of the tour.
At the car park we change and after an extremely short ascent and the safety briefing by the guides, the unforgettable adventure already starts.
By arrangement, it is also possible to meet directly at the start of the tour in Hallein!
Children up to 15 years: 65 Euro
We offer a 5% discount for online bookings at least 5 days before the tour starts.
PROMOTION / DISCOUNT CODE: 2023500
(The discount will be applied automatically)!
PREREQUISITES
Swimming skills and normal physical fitness. 
White water experience or climbing skills are not required.
Minimum age: 12 years (10 years accompanied by an adult).
LEVEL OF DIFFICULTY
Easy /Medium
DURATION
5 hours incl. transfers, safety briefing and changing, …
The tour in the gorge takes approx. 2 – 2.5 hours
EQUIPMENT
The following equipment is provided by us:
Wetsuit, neoprene jacket, helmet, canyoning harness.
GUIDES
All canyoning guides are state certified and have many years of experience.ng
BRING ALONG
Swimwear, towel and possibly shoes that may get wet!
You can also hire shoes from us for a small fee!
MEETING POINT
Adventure office in Zell am See / Schüttdorf.
Address: 5700 Zell am See, Salzachtal Bundesstrasse 22 (AreitXpress gondola valley station) Contact >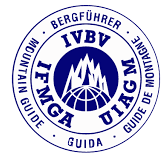 For groups of 10 people or more
We offer a 10% discount for online bookings at least 5 days before the tour starts.
PROMOTION / DISCOUNT CODE: GR-2022 
Enter the discount code GR-2023 when booking online before checking out!
The discount will then be applied automatically!
Frequently asked questions
Do you have any questions or requests?
Please send us an email or give us a call!
This might also interest you
PARAGLIDING
Tandem flights with state-certified paragliding pilots pilots for maximum safety & maximum fun!